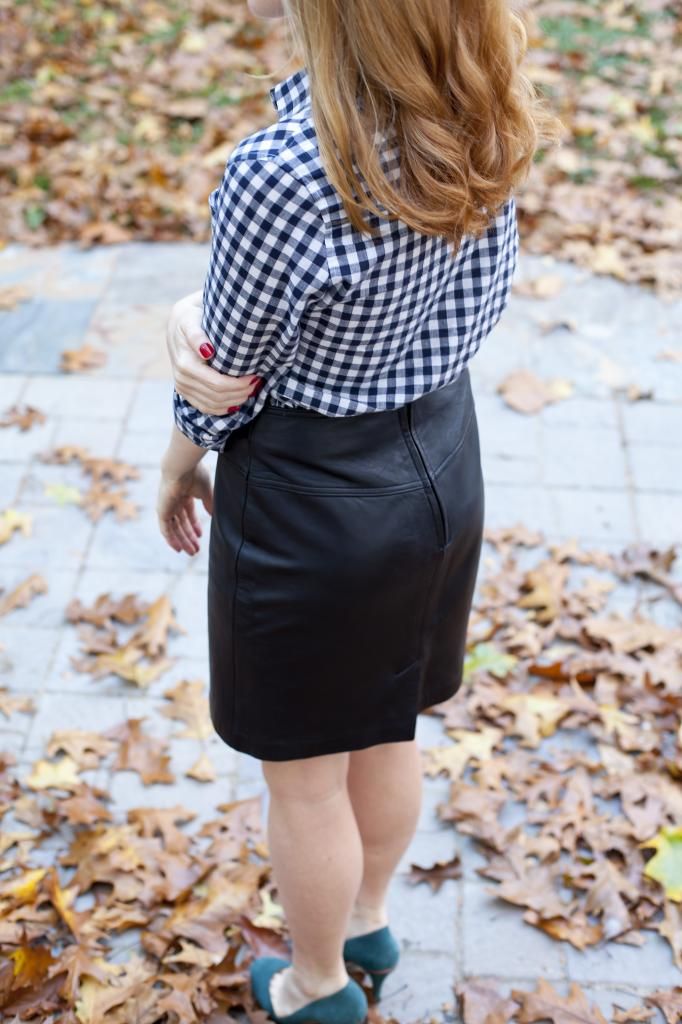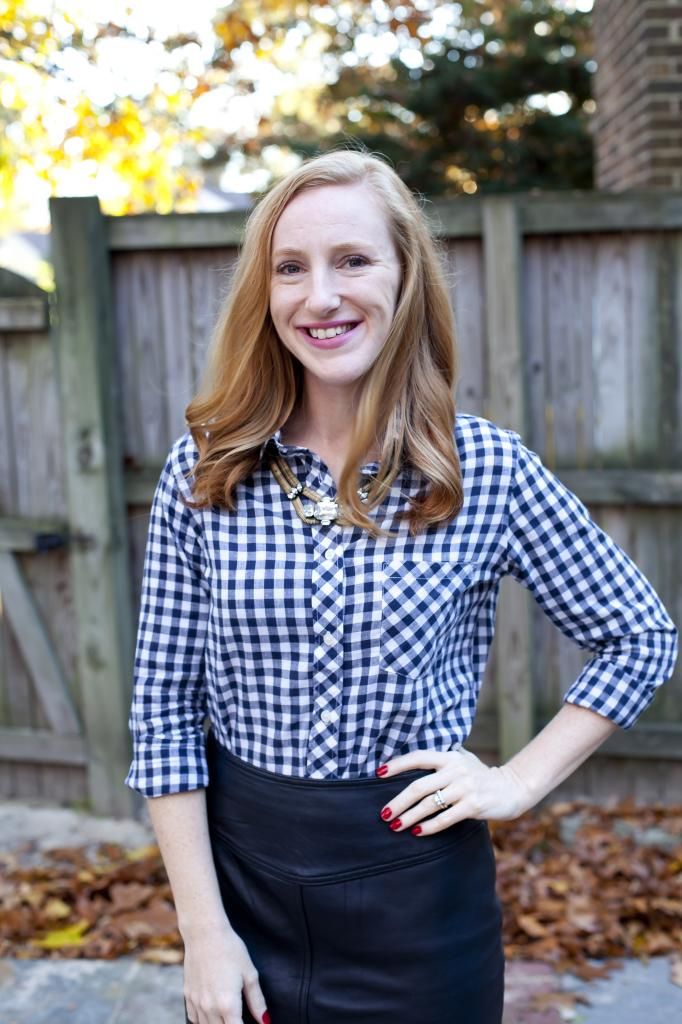 Finally! The temperatures have dipped low enough that I can wear my beloved leather pencil skirt. Because nothing is worse than summer leather and the uncomfortable swamp ass situation that accompanies it. I wore faux leather shorts once this summer and immediately regretted my decision and have vowed to never wear leather again when it is above 60 degrees.
Some fashion rules are much more practical than "you can't wear white after Labor Day." There's nothing attractive about sweating to death while wearing leather in the wrong season. Yes, I said "sweat" and not "glow." I am not that type of girl who can pull off leather while warm.
But in my excitement for cooler temperatures and I forgot the only two things I absolutely dread about fall: the earlier sunsets (hello walking to the train station in the dark!) and the fallen leaves. My backyard is blanketed in leaves and it's my turn to bag them. So much for an equal distribution of household chores.
I'm going to go distract myself from the shortened days and the leaf piles by pulling out all of my favorite sweaters and blouses to pair with my second favorite consignment store find of all time (
first favorite here
). I was a bit clueless how to wear this gingham shirt when I first purchased it, but I'm glad to see that when in doubt pair it with black!
More of my favorite leather and gingham pieces that are made in the USA are below: